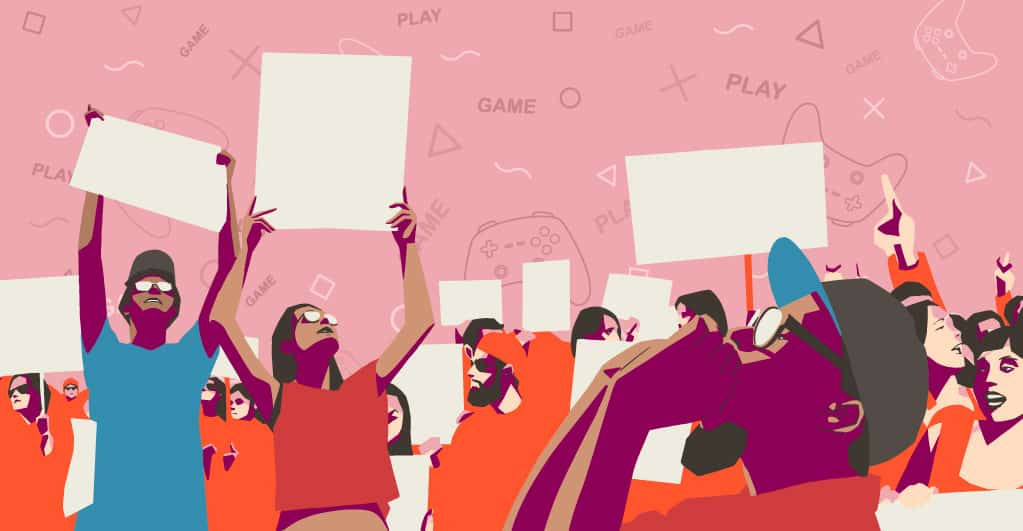 Crowds gathered in Los Angeles on Dec. 9 for the annual Game Awards, a lavish, Oscars-style red-carpet event filled with symphonic performances and game industry executives dressed in suits and heels.
As the gaming world's luminaries walked in, a group of employees gathered outside the doors, holding posters asking that Activision Blizzard rehire the 12 contractors who were laid off the week before. On the same day, an independent games studio was preparing to announce that it would become North America's first unionized video game company.
The contrast between the sparkle of an awards ceremony and the toil of individuals that work in the industry reflects the current state of the games industry. While video game developers make billions, their employees complain about long hours, unfair labor practices, sexual harassment, and other forms of professional misconduct. In North America, there has never been successful unionization of video game firms. That changed on Dec. 16, when management at Vodeo Games recognized a union.
Vodeo designer, Carolyn Jong, said that there had been a lot of groundwork happening in the gaming industry over some years in terms of creating awareness about unions. There is no such thing as a perfect workplace.
Vodeo's unionization comes as Activision Blizzard, one of the world's largest gaming firms, is being sued and investigated by the government for its working culture and sexual assault and harassment allegations. Employees at Activision Blizzard have gone on strike, called for the CEO's resignation, and are passing out union authorization cards in an attempt to organize. A request for a response from Activision Blizzard went unanswered.
An independent game creator, Asher Vollmer manages Vodeo's 13 employees across the United States and Canada. Vodeo Workers United is collaborating with the Communications Workers of America, a large media labor union that also represents Activision Blizzard employees.