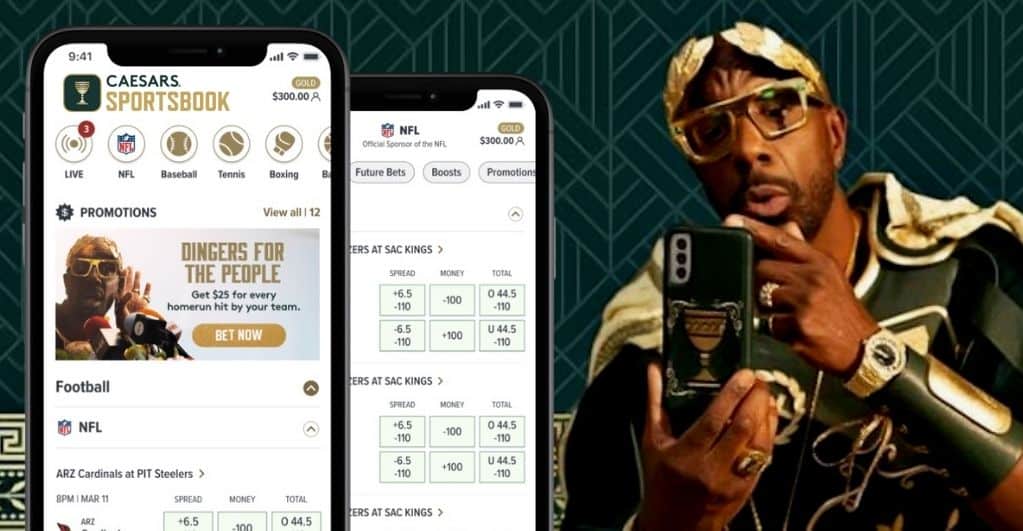 Caesars Entertainment is making it obvious that it wants to be a major player in online casinos and sports betting. But, according to one analyst, those objectives and the company's ability to carry them out aren't receiving adequate recognition from investors.
Downloads of Caesars Sportsbook, which launched earlier this month, are increasing, according to Morgan Stanley analyst Thomas Allen in a message to customers on Thursday.
Allen says that Caesars has seen a meaningful inflection in application download market share since launching its new sports betting app on 8/2, going from seven percent to 21 percent share.
The business is brimming with enthusiasm, especially with regards to new sports betting apps, from popular brands. Clients are the lifeblood of operators, and many of them were undoubtedly enticed by hefty sign-on bonuses.
Morgan Stanley's Allen, one of Wall Street's most well-known gaming analysts, rates Caesars as overweight with a price target of $127. This is higher than the $123 consensus expectation and represents an increase of over 30% from August 25.
Like any other software, a sports betting app works in the same way: Even if a consumer downloads an app to their smartphone, this does not guarantee that it will be utilized on a regular basis.
However, data shows that bettors who are looking for wagering applications typically fund such accounts, indicating that there is a link between usage and downloads. Morgan Stanley says that there are correlations between an operator's proportion of app downloads and its market share in sports betting and that these characteristics are seen in the prices of stocks later on.
Caesars followed other gambling shares lower after it reached highs at about $113 in the month of June, falling to the low $80s amongst concerns that the delta strain of Covid-19 would reduce casino visitors. The group is back in action, and Caesars is one of the leading brands, having gained 15% in the last week.
In the online casino and sports betting markets, Caesars needs to make up some ground. There are a lot of people involved in local sports betting. BetMGM, DraftKings, and FanDuel, on the other hand, control a large portion of the market.
In the iGaming industry, BetMGM is using its well-known brand to position itself as the market leader in the majority of the American states where it is licensed to operate online casinos.
All of this does not suggest that Caesars will quietly go away, ceding market share to competitors. Following its $3.69 billion acquisition of William Hill, Caesars has vowed to invest $1 billion in iGaming and sports betting for the coming years. A large portion of that cost might be covered by the sale of William Hill's international business, which Caesars wants to announce a buyer during the fourth quarter. You can read this article to know more about how bitcoin sports betting has gained so much popularity in such a short period.
Sports betting is more popular than casino gambling, and more individuals use cryptocurrency to do it. This comes as no surprise to frequent sports bettors, and many people will continue to wager on sports.