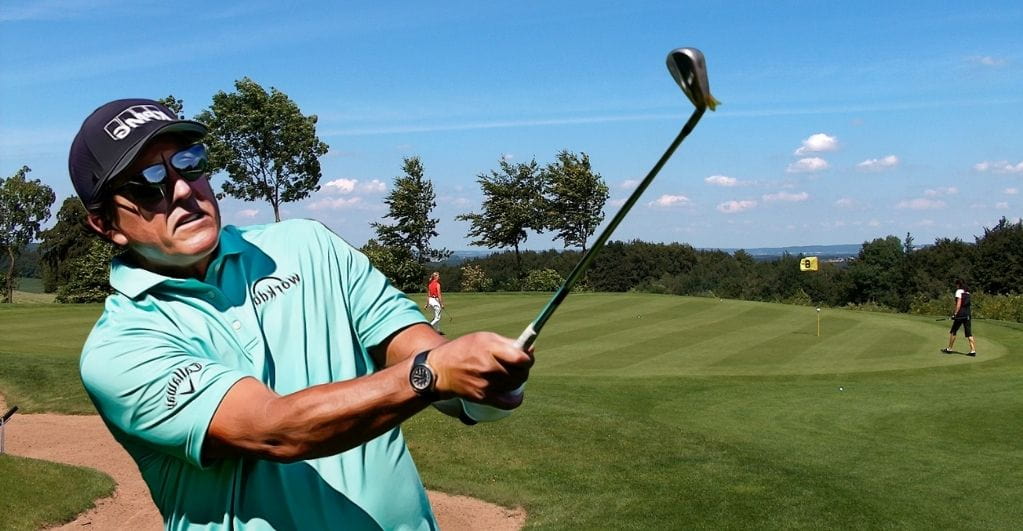 The latest reports by the Detroit News surrounding Phil Mickelson's ties to an alleged bookie seem to backfire. Mickelson is furious about the reports and states that he will not be returning to the Rocket Mortgage tournament after this year.
The report by Rob Snell transpired an event that occurred back in 2017 revolving around Jack Giacalone's (a crime leader in Detroit) trial. During the trial, Dandy DeSeranno (one of the most popular gamblers in Detroit) allegedly stated he could not pay Mickelson 500,000 dollars.
Glenn Cohen (Mickelson's attorney) talked to ESPN recently. He stated that the story was true, but his client was never accused of any wrongdoing. Still, both Cohen and Micklseon are agitated about reports covering something that occurred over 20 years ago.
Mickelson shared his opinion on the event as well. He thinks that Snell published an article that was self, irresponsible, and opportunistic. The statement was delivered right after Mickelson shot 3-under 69 in his first round of Rocket Mortgage tourney.
The primary reason behind Mickelson's agitation was his intention to play the tournament. The 51-year-old stated that despite his tight schedule, he wanted to help the tourney. He continued that even after he became the oldest golfer to land a win in a major (PGA Championship), he put considerable effort into the US Open and the Travelers Championship.
Mickelson even has to team up with Tom Brady this coming Tuesday, where they will face Aaron Rodgers and Bryson DeChambeau. After that, he is scheduled to play in the British Open.
He continued his statement that appearing for the tournament was a real hassle, and facing an uncalled attack is not what he expected to face. While he doesn't care about something that occurred 20+ years ago, the lack of appreciation is appalling. The golfer stated he would not return to the tourney, not because he does not love the crowd, but because of such stunts.
Mickelson's attorney told ESPN that the golfer likes sports betting with his friends. They tend to create a pool to bet on sports, and the winnings in the report were a result of that. However, the entire report was prepared to embarrass the golfer.
Cohen clarified that Phil did not even receive the money since the bookie was a crook. Phil did not know it, and it is irrelevant now. He stated that even if the bookie was the worst human on the planet, what is the point of creating an article based on the event.
In Conclusion
A recent report by the Detroit News revolving around Phil Mickelson's $500K winnings has backfired. The golfer and his attorney have openly expressed their anger towards the report. In addition, with Mickelson refusing to reappear in the Rocket Mortgage tournament, the event is causing a huge uproar among the fans.