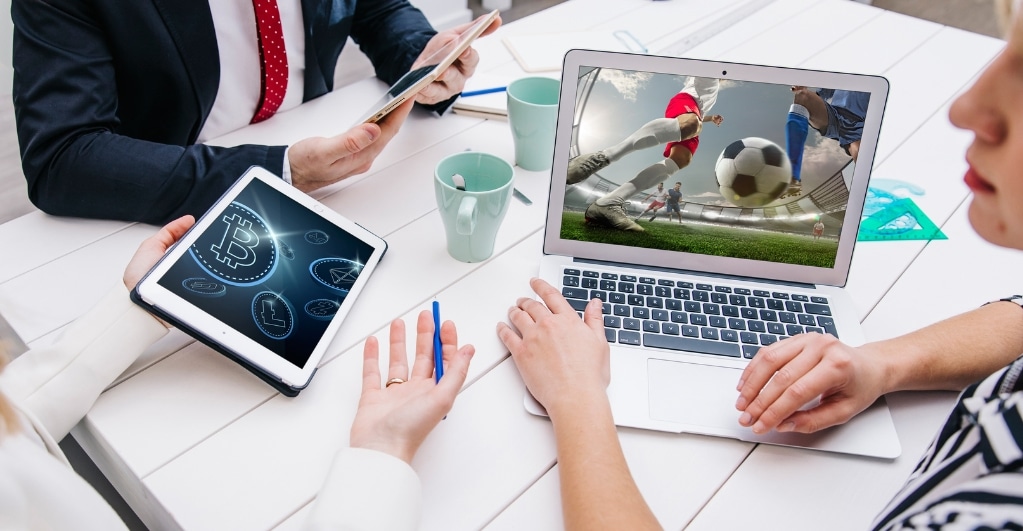 Sports betting is a small part of the gambling industry and is available via digital and conventional platforms. Through sports betting, gamblers have the option to bet on a plethora of sports and hope to get a win based on the outcome of the event. While gambling on traditional sports has been around for decades, nowadays, individuals not only have the option to bet on sports digitally but also to place wagers on esports.
Various sportsbooks have taken the online markets while land-based events still hold popularity, especially with the fans that experience the sporting events in person. The wagering options in the industry are as wide as one can imagine. In addition to being able to only bet on the winner or the scores, individuals can now bet on distinct parts and intricate aspects of the whole game. For instance, a team might lose the event but could score higher than initially anticipated, thus making room for a possible win.
Is Crypto Sports Betting Profitable?
Similar to risky-related ventures, gambling is prone to both losses and wins. The latest iteration of online sports betting, i.e., crypto-backed sports betting, has its own advantages. Individuals can now make deposits at some of the online sportsbooks using cryptocurrencies (through the supported altcoins or assets).
Although the final outcome reveals the win and hence, the wager, if the odds of the outcome are in one's favor, then gambling a small amount would be a good idea. However, it is crucial to gamble responsibly and consider the risk of a major financial loss.
Why is Crypto Beneficial for Sports Betting?
Cryptocurrency offers several benefits for sports betting as well as other forms of online gambling. Anonymity and privacy are among the most commonly discussed features (given the particular gambling platform doesn't require KYC prior to withdrawals). The next benefit of betting on sports with crypto assets is faster transactions (often happening in real time).
Cryptocurrency sports betting also allows individuals to gamble without access to the local fiat currencies of the region. In order to draw in new users, most crypto sports betting sites offer several bonuses and promotions that can help add value to one's wager or even allow for a free bet.
Future of Crypto Sports Betting
As cryptocurrencies grow with the advent of blockchains, cryptocurrency is expected to become a household term in the given future. Coupled with the gradual but certain acceptance as well as the legalization of online gambling in various nations, crypto sports betting is expected to become a more feasible or even the preferred choice of betting for most users in the future. The legalization of crypto sports betting would also make for better supervision, operations, and reliability in the industry as authorities begin to step in, albeit at the cost of privacy or liberty.
Conclusion
Crypto, or traditional sports betting, is one of the most popular forms of gambling around the world. With a plethora of options and several crypto assets to choose from, crypto sports betting offers many advantages to individuals who are looking to wager. Interested individuals should always check the local laws regarding the same prior to considering betting on sports, be it online or offline.
Gambling is inherently an activity that involves risks and wouldn't be the right way to make a living or earn money for the majority of the population. However, in some cases, a well-thought-out guess or wager on sports can certainly bring in a big win for some.