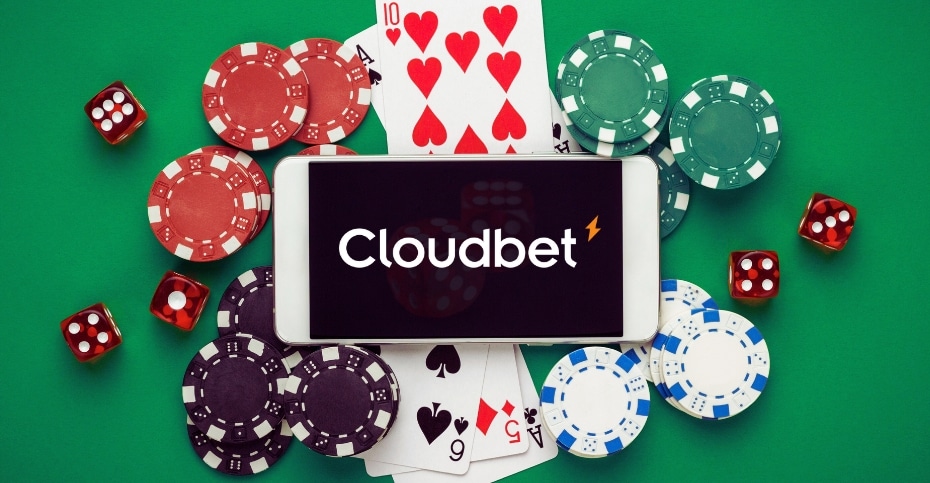 CloudBet Casino has created an ideal selection of casino games for gamblers and gaming enthusiasts. It offers a user-friendly interface, supports different cryptocurrencies as its banking method, and a wide range of games. It has revolutionized the way players gamble online. Using smart contracts and blockchain technology, crypto casinos can offer added benefits to their customers, such as higher security, cost-effective transactions, convenience, greater anonymity and privacy, decentralized payments, and fair and transparent games.
According to our Cloudbet Casino review, Cloudbet Casino is a licensed and regulated crypto casino that offers a wide range of live dealer games and sports betting options. It has more than 3,000 online casino games, allowing players to choose from the largest selection of crypto games. In this Cloudbet Casino review, we will focus on crypto gambling and how Cloudbet has introduced trends and innovations to contribute to this evolution.
Early Days of Cryptocurrency Gambling
The first ever crypto that was launched by eCash in 1990 was DigiCash, created by David Shuam. Several similar attempts ultimately resulted in the creation of Bitcoin, which happened 20 years later. Bitcoin was created in 2009 by a group of individuals who used the pseudonym Satoshi Nakamoto. The creation of Bitcoin was inspired by the financial crisis in 2008 that projected the need for an alternative banking system. Following Bitcoin's popularity, Ethereum was developed and launched in 2015 by Vitalik Butarin. Ethereum introduced the idea of smart contracts and its ability to allow the development of dApps or decentralized applications.
Crypto casinos faced several adoption challenges due to a general lack of awareness surrounding crypto and its functions. Moreover, due to the highly volatile nature of cryptocurrencies, many casinos were reluctant to introduce crypto as a payment method on their platforms. Volatility makes it difficult for people to forecast the continued profitability of using crypto in the future. Additionally, being an unregulated asset, cryptocurrency was a hurdle for casinos to adopt. Hacking and theft are also significant challenges or risks associated with using cryptocurrencies. However, these security concerns became less common as the technology evolved and the crypto market matured.
Cloudbet Casino's Entry and Impact
CloudBet Casino was launched in 2013 with over 3000 casino games and betting options. According to most Cloudbet Casino reviews, the Government of Curacao regulates and licenses the platform, making it a secure platform for the crypto-gambling community. It was developed to launch a crypto casino that exclusively uses cryptocurrencies for all deposits and withdrawals. Although it is not the first casino associated with crypto to enter the market, it has grown exponentially in terms of popularity ever since its inception.
CloudBet mobile casino allows crypto payments supporting over 30 cryptocurrencies with no minimum deposits and withdrawals, free of cost. It also features sports betting options for gamblers and bettors alike. The secure platform uses two-factor authentication, secure socket layer (SSL) encryption protocol, and multi-signature cold wallet storage to empower gamblers on the platform and protect their clients' information and funds. It has more than 120 provably fair and R.N.G (random number generator) tested games, ensuring players a fair and transparent gambling experience on the platform.
Innovations and Trends in Cloudbet Casino
CloudBet Casino provides a mobile gambling platform, allowing players to play their favorite games on the go. It has also introduced many live dealer games featuring attractive dealers and table games, including baccarat, blackjack, roulette, Dragon Tiger, and more. The games are provably fair, allowing players to check the outcomes of the games and verify them for complete randomness and fairness. Moreover, the casino has partnered with the industry's leading software providers to ensure that players can enjoy both classic and modern casino games with mind-blowing graphics and themes.
Challenges and Regulation
The crypto ecosystem is rapidly evolving, requiring strict regulation and legal framework. Some of the regulatory challenges faced by crypto casinos like CloudBet are –
Lega characterization of cryptocurrency and taxation – Crypto transactions are subject to tax in many countries, making crypto a commodity. However, many governments have not clarified matters related to the legality of crypto transactions on casinos and other platforms.
Consumer protection – There is an absence of standard consumer protection laws on blockchain networks. There are high rates of fraud cases where the victims are clueless about the legal remedies available. Due to the anonymous nature of cryptocurrencies, it is difficult to get hold of perpetrators.
Crypto-backed illegal activities – Since there are no intermediaries and authorities to settle disputes concerning crypto transactions, there is a big challenge with money laundering, terrorism, tax evasion, political funding, and corruption.
CloudBet casino is a licensed and regulated platform that employs top-notch security measures such as two-factor authentication and encryption protocols. All content available on CloudBet, including client's personal information, is managed and stored securely on the platform. 
Future Outlook for Cloudbet Casino
More online casinos are going to be built on blockchain networks. There will be a rise in Metaverse casinos that will allow players to create their virtual world and enjoy a truly immersive gaming experience. With more decentralization, casinos will become more resistant to government regulations and open up greater possibilities for sharing profits with gamblers. Crypto casinos like CloudBet will have lower overhead costs. It will allow casino operators to offer games with lower house edges. The future of crypto casinos is exciting but mysterious since no one knows how crypto will shape the gambling industry. However, blockchain and crypto gambling are here to stay.
Conclusion
To conclude this Cloudbet review, the rise of crypto casinos marks a pivotal role in shaping the gambling industry. Cloudbet has introduced a transformative shift in the crypto gambling landscape, providing players unprecedented security, flexibility, and privacy. Considering its current offerings and contributions to the gambling society, we can expect more innovative experiences and features on Cloudbet Casino. By understanding the concept of cryptocurrencies and how crypto gambling works, its considerations, advantages, and challenges, players can confidently navigate and explore Cloudbet features and functions and the overall world of crypto gambling.