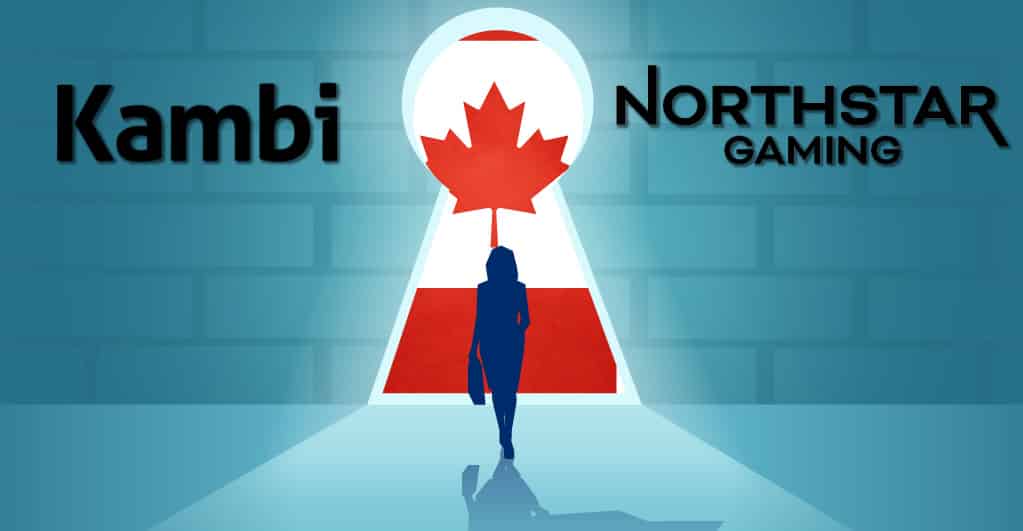 When online single-event wagering begins in Ontario on April 4th, NorthStar will feature a Kambi-powered sportsbook.
Kambi Group plc, the leading independent provider of premium sports betting and technology services, and NorthStar Gaming Inc. announced a long-term partnership. Kambi will supply the Canadian operator with its high-performance online sportsbook.
Beginning this year with Ontario's licensed online gaming and sports betting marketplaces, NorthStar Gaming's partnership with Kambi will provide consumers with a high-quality entertainment and betting experience.
As strong supporters of the CGA, NorthStar Gaming and Kambi are committed to growing the Canadian sports betting sector sustainably and ethically following the legalization of single-event sports betting.
Michael Moskowitz, CEO and founding partner of NorthStar Gaming, is excited that Kambi's data-driven sportsbook and adaptable technology, paired with their own UX approach, will provide them access to the market's most creative and distinctive sportsbook experience. He also added that with trusted partners like Kambi, their best-in-class online casino and local sportsbooks would provide clients with an exciting and smooth experience.
According to Kristian Nylén, CEO and co-founder of Kambi, an agreement to infiltrate Canada was a key milestone.
Kristian Nylén, Kambi's Chief Executive Officer and also Co-Founder, was delighted that the partnership with NorthStar Gaming would be a critical strategic milestone as they enter the Canadian sports betting market.
NorthStar Gaming, according to Kristian, is on a mission to create Canada's most engaging online gaming and sports betting platform. The superior technology and service offerings of NorthStar Gaming will give Canadian sports bettors a one-of-a-kind online sports betting experience. Kambi is excited about its upcoming launch in Ontario and other provinces. We hope to see NorthStar Gaming to allow online gaming along with bitcoin sports betting and gambling, click here to know more about bitcoin sports betting and it's popularity.
NorthStar said earlier this year that it would work with Playtech, a gaming and sports betting technology provider, to offer the operator's gaming and sports betting platforms when it launches.
NorthStar Gaming Company Information
NorthStar Gaming will be a distinctive and responsible gaming brand that creates new employment, grows the Canadian economy, and provides additional tax income to benefit Canadian communities. For its part, NorthStar Gaming has formed strategic alliances with well-known media companies to capitalize on compelling sports content, powerful brands, and local roots. Their Canadian-owned gaming firm will also lead the industry in responsible gaming and keep more of Ontario's entertainment money in the province.
Kambi's Background
Kambi provides premium sports wagering services to authorized business-to-consumer (B2C) gaming companies. They provide services ranging from front-end UI to odds compilation and risk management with a proprietary software platform. ATG, LeoVegas, Churchill Downs Incorporated, Penn National Gaming, Kindred Group, and Rush Street Interactive are some of Kambi's more than 30 customers. Kambi has offices in Malta, Australia, the Philippines, Romania, Sweden, the UK, and the US.
Kambi is ISO 27001 and eCOGRA certified and uses best-of-breed security. Kambi Group plc trades on the Nasdaq First North Growth Market as "KAMBI."