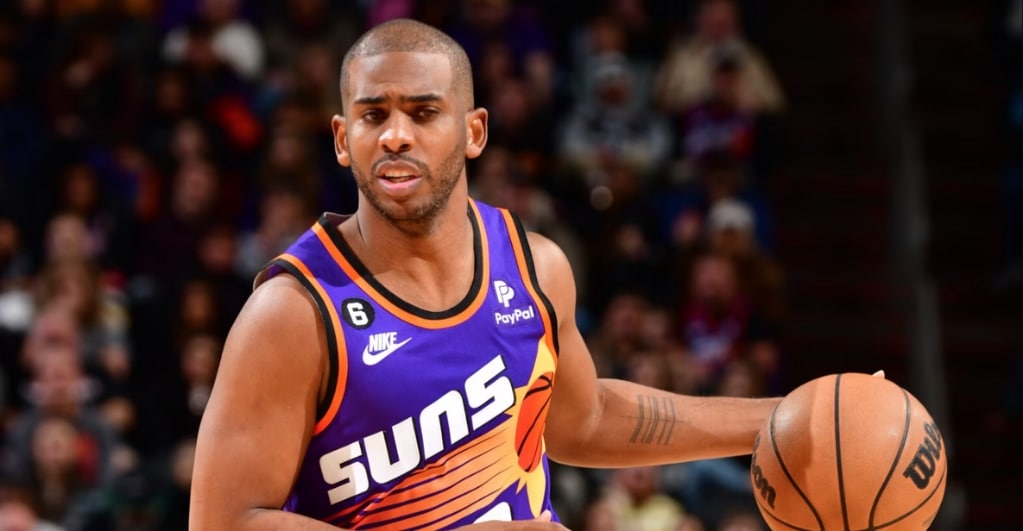 Chris Paul is the point guard for the Phoenix Suns. But if rumors are to be believed, there is a possibility that the 12-time All-Star will soon be handed over to another team. This comes ahead of the NBA Finals, making everyone wonder if the reports are true at all since the changes or modifications begin post-finals.
Also known as CP3, Paul has not come out in public with an official announcement, and neither has anyone from the team's management. They have been collectively on the same side for three years, including the final run in the 2020–2021 edition. The injury of Paul taking hits in the performance is bringing their partnership to an end.
Plus, the champion is 38 years old, and the time is right for the Suns to start building around younger players.
Devin Booker and Kevin Durant are the top players who would take center stage. Chris remains prone to injuries and has little potential to be the future star. Fans are beginning to understand that if rumors are true, then they indeed make sense.
A team that could be willing to dance with him is the Los Angeles Lakers. LeBron James and CP3 on the same side will give hope that the Lakers can bounce back and win the 18th NBA Championship. Underestimating CP3 will surely be expensive. The only factor that Chris will have to take into account is the price at which he agrees to be housed by the team.
Clearly, the Lakers do not wish to retain two 38-year-old players at a high cost. While nothing is wrong with that, saving money for the club's future would be more prudent. Consequently, the prospect will become a reality if Paul accepts a discount on his Lakers entry fee. His relationship with James and his residence in Los Angeles will also play a role in the final decision.
Paul could be leaving the club because they have a new owner in town. A replacement for the head coach has already been found in the name of Frank Vogel. Monty Williams has taken the exit door with dignity to move on with his life.
The Clippers are eyeing him too. They would need to drop Russell Westbrook to have him as the standing point guard. He is pretty tight with Ty Lue to improve his entering chances.
Everyone in the fandom wants him to slide with James. Since that may not be a possibility, chances are that the Miami Heat may grab him for the next edition. If interested, the same fans can try to test their knowledge at BetUS after reading the BetUS review. Teams must pick him off waivers, with $30.6 million left on the final tally.
Plus, the Denver Nuggets are also lining up to have him with them. The 76ers are third on the list to have him by their side.