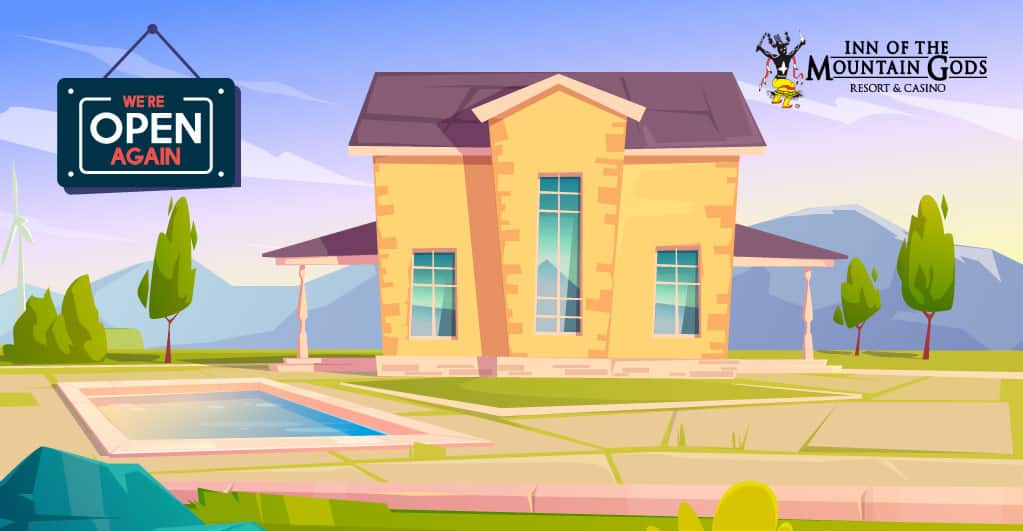 Since the COVID-19 pandemic has forced businesses across the US to remain closed, the casino industry is struggling to operate, and casino workers are concerned about their job security. Meanwhile, taking note of the situation, some US states have allowed a few casinos to reopen their businesses with certain relaxations and requisite health advisory.
Joining the list is the Inn of the Mountain Gods Resort & Casino, which announced on August 29, 2020, to resume its operations in Mescalero, New Mexico, from August 31, 2020.
The decision to reopen the Inn was well thought out by the Mescalero Apache Tribe leadership, where it considered every aspect of what might go right and what might go wrong. Inn's COO Frizzell Frizzell Jr. believes that it will be in favor of the tribe.
As it seems, the Inn will be operating in line with the public health and safety guidelines issued by the U.S. Centers for Disease Control & Prevention.
The Inn has revealed a blueprint of safety protocols it will implement at the facility to protect its guests and staff, which includes:
Sanitization on daily basis
Temperature checks of guests and the staff
Mandatory facemask wearing
Social distancing
No smoking indoors
A list of in-house services that will be opened to the public at the facility was also released by the Inn, including:
Sportsbook
Table games
Kiosk sports betting
Stronghold gift shop
Little Arbor snack bar
Outdoor dining and recreational activities
Golf and zip lining
Boating and fishing
However, guests will not be able to enjoy few services at the Inn due to certain restrictions in place such as:
Hotel and Spa
Topgolf Swing Suite
Broken Arrow Tap House
Wendell's Steak and Seafood
Gathering of Nations Buffet
Apache Tee
Frizzell assures that the Mescalero Apache Tribe is committed to take every step required for protecting its people from the pandemic while ensuring that their needs are being met.